Book Your Vermont Santa Today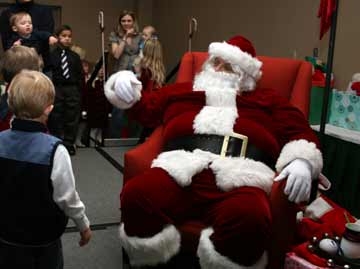 Though Santa is rebooked each year by many of his previous clients, he would love to work for you and help you in your celebration of the holiday season.
Santa will do everything in his power to make your Holiday Event Extra Special and fun for everyone in attendance especially the children of all ages.
Our Santa is dedicated to bringing premium entertainment value to your event and he takes pride in the services he offers. When you hire Vermont Santa, you get a professional gentleman Santa complete with a custom professional Santa Suit and Accessories.
Vermont Santa's Brochure - Click Here
On - Line Information Request
To schedule a Real Vermont Santa for your holiday event, fill in the form below with all of your information. Once your form is submitted you will receive additional information to help in confirming a Santa for your event.